Tips for using images on websites and blogs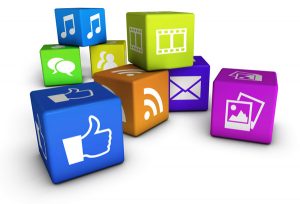 Of course, the image is the epicenter of any web site, because people are by nature visual. When creating a website or blog, we pay special attention to content, design and SEO. And with these three components, the use of images is inherently connected.
Did you know that messages containing images reveal 47% more, and that readers devote them 51% more time than those with no illustrations?
images on websites
That is why today we offer some tips to intelligently use the images on your site. From now on, there will be no "white spots" for you!
Take care of SEO images
When placing an image on your website, do not forget to fill in the fields "Name", ALT and "Signature" ("Name", "Alternate Text" and "Signature" in WordPress) for images with corresponding keywords. This will not only increase the number of views, but also cause an influx of visitors through SEO.
Update images
Nobody dresses in the fashion of five years ago – the same principle applies to images, change them. It is worth doing more often if you have a blog, and if it is a site with static images, then a "face lift" will be needed from time to time.
Choose the appropriate images
Ask yourself what you want to say using the site – and look for images that fit this idea and design. Do not sacrifice the integrity of the graphic concept for a random image that you like.
Arrange images to help the user read long text.
To attract the eye to a button or an important section, place a bright image there. To fill in the blanks, choose a more neutral one.
Edit images
With Photoshop or Gimp (free program) you can make the image truly unforgettable: cropping, size optimization, creating a mosaic … The only limit is your imagination.
Use professional platforms for image selection.
It is risky to even use images with a Creative Commons license on platforms such as Flickr: there is no quality control, you have to spend a lot of time searching for the right image, and most importantly, it can cause problems with the law due to copyright infringement. It is better to opt for platforms such as Fotolia: all of these aspects are controlled there, and in addition, 55% of their images are intended for use on the web.
Mount images in video
If you have a lot of images, you can combine them in a video format that will be easily displayed. For this there are intuitive programs, such as Flixtime or Animoto, with which you can do everything quickly.