How to create a website that increases the awareness of your brand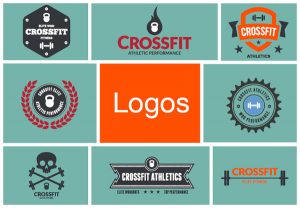 If you want your website to become successful, just a good design will not be enough: it must first reflect the personality of your brand. When developing a design, you need to consider that the colors, texts, images, structure of the site – all this should be aimed at emphasizing the uniqueness of your company.
Think of the style of your brand as a combination of qualities and ideas that you want people to associate with your company. Design should help you bring these ideas to your audience. For example, Google uses in its design minimalism, which suggests the simplicity and at the same time technicality of their products. While Ben & Jerry's have created a light, fun style for themselves through the use of bright colors, funny icons and custom texts.
Your website is the most important part of online branding, so it must fully convey the character of your brand. Here are some tips that can help you create a website that reflects the unique features of your company and helps to consolidate your brand in the market.
recognition of your brand
OPTIMIZED CONTENT
If you want your site to stand out, to look good and significant, to have meaning and to reflect a certain lifestyle, you will need well thought out content. Such content can be considered as catchy illustrations, persuasive texts and everything that may seem original and worthy of attention to your audience.
You have to show the target audience how your website benefits you and that your brand can help them achieve their goals. Capture the attention of users and give them something worthwhile so that they have a desire to return to your site. Regularly add new articles and photos designed specifically for this audience.
The quality of the content also affects the ranking of the material in the search engines. The more time visitors spend on your site, the more often they add its pages to bookmarks and provide links to it, the higher it will be in search results and the easier it will be to find.
brand awareness content
LOGO DESIGN
Coca Cola, Nike, Mercedes, McDonalds – when you hear these words, a certain picture appears in front of your eyes, and this picture is the logo of the company. It is impossible to overestimate its importance in branding, as well as in the design of the site.
On a good logo, you can build the entire advertising strategy. It should serve as a visual analogue of the name of the company, so you should put it on the most conspicuous place on the site and make sure that it is displayed on each page. Do not forget to make several variants of your modern design of the company logo, which would represent it in different social networks, devices, etc.
brand recognition logo
CALL TO ACTION
The term "call to action" (call-to-action, CTA) implies a phrase that should make potential customers want to perform a certain action here and now. For example, you are selling a product or you want a visitor to download some application. You need to create a clear message prompting something like "View catalog", "Download now", "Come in and win"; This will help visitors understand what is required of them and fully enjoy the capabilities of your site.
At the design stage, think about what goal should be the basis of user interaction with your site. To draw attention to your CTA, leave some free space around it, do not let it blend into the main text, and highlight it with the correct color so that visitors will notice it.
COLORS AND SHRITS
Make sure that the font and color scheme of your site match the specifics of your brand. For example, if you are gardening, you should not use a black background and Tron font. You are more suitable with pale green or bright floral tones that can be combined with earthy hues and simple, clear typeface. On the other hand, if you sell equipment for surfing, you will need to choose colors and fonts that will present your product as something that is associated with unbridledness, resembling a grunge spirit.